SunPower® SunVault™ Solar Storage
Power when you need it most
You can enroll in SunVault™ systems in Connected Solutions if you're an Eversource, National Grid, or Cape Light Compact customer in Massachusetts, Rhode Island, or Connecticut.
---
Having power available at all times isn't just convenient. Keeping the lights on and the food in your refrigerator fresh is necessary for your safety and your health. You can get whole-home backup with SunVault™ storage to keep your home safe – regardless of electrical grid conditions or the weather.
---
Keep the Power On
Imagine keeping your lights and electronics on for as long as you'd like, even during power outages, all while saving money on your utility bill. With SunVault™ storage, it really is that revolutionary and easy.
Become Self-Sufficient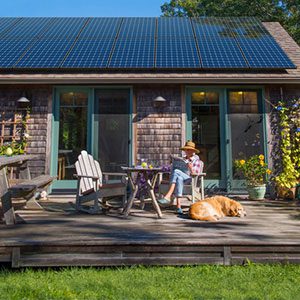 Free yourself and your family from the volatile electric grid, rising market prices, and rolling blackouts. Solar energy provides clean power you can use during outages and peak-use times.
Take Control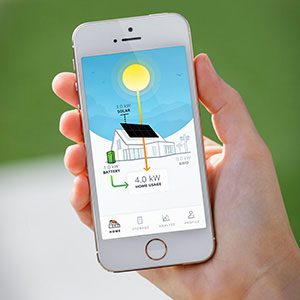 SunVault™ Storage allows you to monitor your energy use, power production, and savings. It also gives you the ability to switch between grid power and battery power at your command.
Ready to Get Started? Schedule a Free Appointment
How Solar + Solar Storage Works
Curious about switching to solar or incorporating an energy storage system? Watch this brief video to learn how a SunPower Equinox® solar system and SunPower® SunVault™ Storage system can benefit your electricity bills, your home's energy efficiency, and the environment.
---
Charge Up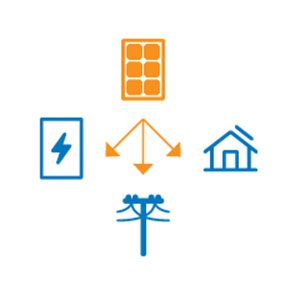 The SunPower Equinox® solar system converts sunlight into energy right away and then sends excess electricity to SunVault™ to be stored. SunVault™ can even sell the excess energy back to the grid, giving you a credit you can apply to future electric bills.
Go Off the Grid During Peak Times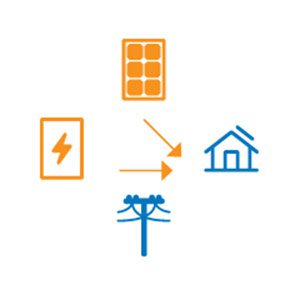 The system will determine which power source to use by monitoring your solar, utility rates, and home energy use. This will make sure you're getting the most out of solar while reducing your dependence on the electric grid during peak-use times.
Stay Prepared
The SunVault™ system will provide backup power to all your most essential electrical appliances, like the lights and your refrigerator.
Frequently Asked Questions
What comes with the SunVault™ system?
The system includes two boxes, the SunVault™ Battery, and the technology that powers it: Hub+™. You will also get access to the mobile app to view your storage system's performance and switch between solar and electric.
Does it come with a good warranty?
Absolutely! SunVault™ comes with a 10-year warranty as part of the Complete Confidence Warranty from SunPower®. This is the same warranty that applies to the solar system.
Will the battery work when there's less sun?
Your battery will discharge energy based on your settings and charge when it is sunny out. You can also use the app to determine how much stored energy you want to use to cut back on electricity usage and how much you want to store in the event of an outage.
---
To learn more, browse SunPower®'s Frequently Asked Questions or read more about solar storage.
SunPower® Offers a Design Studio
See what your home would look like with solar.
SunPower® Design Studio creates thousands of home solar systems every week. We can generate an example design for you in seconds.
---